Ukraine Dating | How to Maintain a Healthy Love Life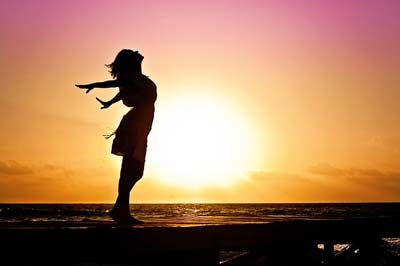 Love is universal. Other than that, we have found that love is an essential factor in adding color and meaning to our lives. It's not restricted to humans either. Other species would destroy and perish in the name of love. For every living creature, love comes in all shapes and sizes. Whatever your preferences are, whoever you love, whatever you love, it's all okay. Love doesn't judge. Our health, however, does. That's why keeping a healthy mindset when it comes to your love life is as important as the pursuit of love itself.
Since we were young, we have learned to love. Starting from when we first saw our parents, when we first realized their care and affection for us, when we first saw that person who made us feel tingly inside for the very first time; that feeling doesn't easily fade away when we grow up. What changes, however, is our way of dealing with love and relationships, and how they affect us. It's therefore essential to have a healthy mind and heart whenever we involve ourselves in a relationship where real and genuine love is shared. With that said, here are some ways on how you can maintain a healthy love life:
Don't expect, but don't lose the notion of hope either. Our pain is as great as our expectations. But our enthusiasm relies on our ability to hope. When you don't expect, you tend to experience less pain. In fact, sometimes, pain won't even have the chance to reach you because there aren't any precursors that led for the pain to happen. However, if you lose hope, then you lose the ability to find love, which is something we all need. So be sure to maintain a good balance between the two.


Be happy for others when their own love life is doing great. Remove any hint of bitterness from your life. Being bitter will only make you more pessimistic. It might also make you become repellent against genuine love. Learn to be happy for others, and good things will come your way.


Bury any guilt or regret from your past encounters. Whatever happened in the past should stay there. If you have done something awful before, keep in mind that so has everyone else. If you continue to carry all that guilt and regret inside, you will never reach your full potential to love someone for real. Take all of your previous mistakes and turn them into lessons that will help in making you a better person today.


Once you do find love, cherish it greatly. Cherish it, nourish it, and be grateful. Feel it as if for the first time. You never know what the future holds, so appreciate what you have today to the highest extent. And that's what love is all about in a relationship.
To know the secret to finding love is never an easy endeavor, but it can always be an exciting journey as long as you believe in it. And it is indeed worthwhile. Find the love of your life today by signing up with Poltava Women, where you will meet hundreds and hundreds of Ukraine women who want the same thing as you - a healthy and fulfilling love life. If that's something you yearn to have, then waste no time and begin your romantic journey today!

Newest, beautiful, single women now added for week of Wednesday, 29 November, 2023 - Tuesday, 5 December, 2023
Your opportunities here are truly worldwide. Explore our site deeply to see how you can realize that!